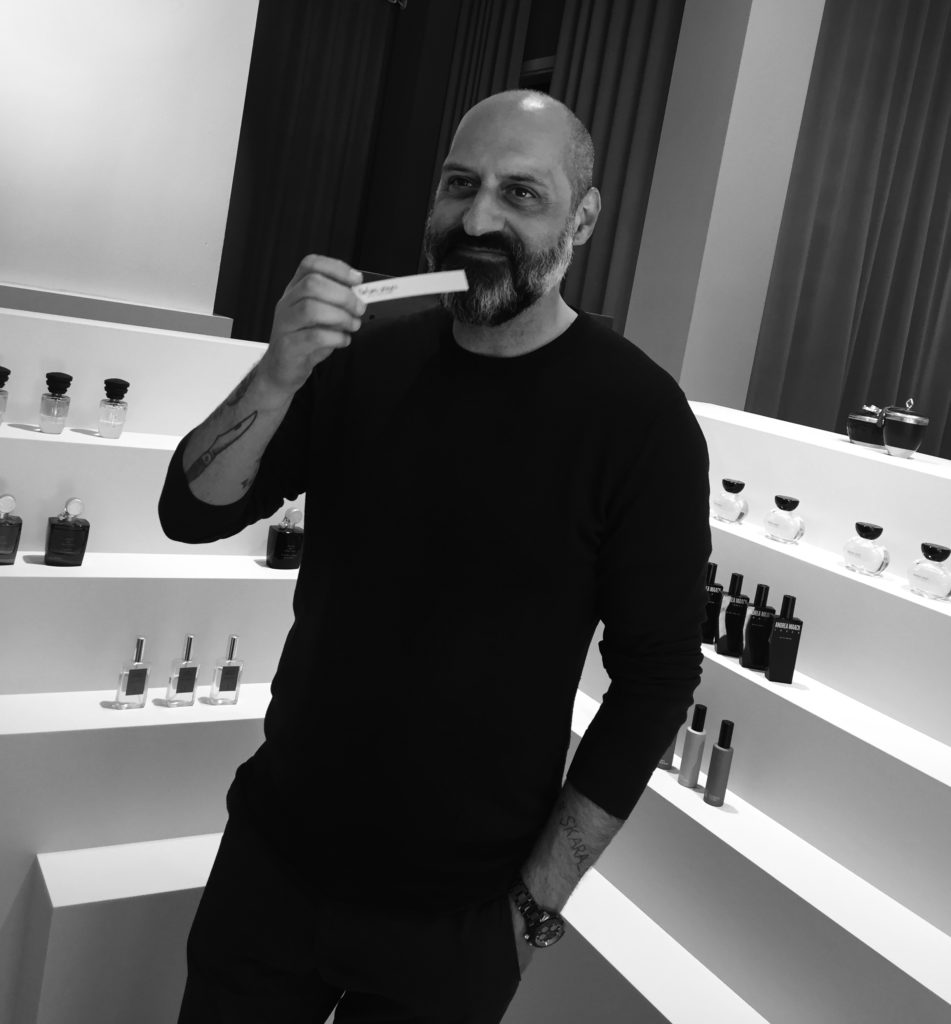 Why fragrances? Why not food, sport or travel?
"Fragrances have been with me my whole life. Grandma's apple pie, Mama's Sunday roast, the perfume of her first girlfriend, or her first boyfriend.
For everyone fragrances are a daily companion and yet we take this was very different. For this reason, this blog is not a lesson about fragrances and their wild composition, but a subjective journey. A journey adorned with pictures, anecdotes, metaphors and encounters.
Whenever I have noticed an interesting scent, on the street, in the train, when entering a shop, I have pictures before my eyes. Sometimes it's colours that dance with each other, revolve around each other, inflate and collapse again, sometimes it's clear images of waters, forests, warriors, asphalt, rain. Sometimes tender like a dream, sometimes harsh like a Wagner symphony, but always beautiful and worth dealing with.
I hope that many a reader feels taken along, inspired".
Christian Brennenstuhl